Microcurrent 4 Kids began simply as the pediatric program of the for-profit alternative health clinic, Microcurrent Healing. But after several years our founder chose to shift the purpose of the company to be in alignment with her purpose of GIVING.
Now MC4K is the ONLY nonprofit organization providing this type therapy on a donation basis. As such, we rely on the generous donations of client families, friends, and the general San Diego community for financial support to make our therapy accessible to ALL who need it. 100% of every donation dollar directly supports children, teens, and young adults through our 12-week therapy program. There are no paid administrators or board member positions, no slush funds, no year-end bonuses or otherwise.
When you donate to MC4K, you know your money is making a difference in life of child who otherwise would not have had access to this incredible therapy.
Our Mission:
To provide microcurrent therapy to all individuals affected by Autism regardless of their financial resources.  We also strive to introduce microcurrent therapy into a broader community, raise awareness of its effectiveness, and provide clinical data to promote research and development of this innovative technology.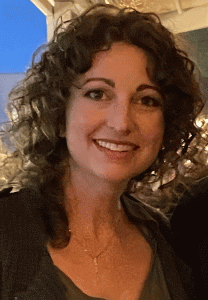 Rickie Lee Ryan, MS, CCLS
President & Lead Technician
Rickie Lee is no stranger to working with children. She has been employed in the pediatric special needs field since 2009 through her work in the Foster System, Early Intervention services, Hospitals, Pediatric Hospice, and as a private Parent Coach. As a certified Child Life Specialist, she gained years of experience working to ease any negative effects of illness & hospitalization on children's behavior development. Then in 2014, by working closely with the Thorp Institute and studying the latest electro-medicine research, Rickie Lee developed our microcurrent therapy program that has made a meaningful impact in the lives of so many children and families.
In her spare time, Rickie Lee enjoys reading and writing fiction, watching her daughter perform contemporary dance, and traveling with her family and friends.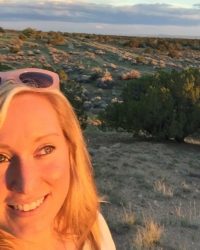 Erica has been serving the San Diego community for over 20 years in her various roles with multiple nonprofit organizations. She is a wonderful asset to our team given her strengths in fundraising, her connections in the community, and her infectious sense of humor! She is currently working full-time as a Foundation Development Coordinator for Southwestern College's Foundation while volunteering in her spare time to serve as our Secretary.
Erica also enjoys reading and writing fiction, cozying up on chilly nights in front of the fire (the few that we get!), and harvesting eggs from her 3 backyard chickens, Hazel, Lenore, and Betty White.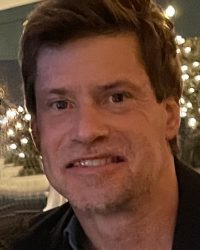 Joseph started his first company in 1993, out of the garage in the house he was renting with his roommate. Since then his intellect and entrepreneurship has supported his independent business endeavors without fail! From building that first business from the ground up, through the buying and selling of struggling business he put back on their feet, to creating enough passive-income to retire before age 50. We are grateful to have his wisdom, creative problem-solving, and experiences to guide us while he voluntarily serves as our Treasurer. He is also currently exploring additional ways he can use his talents to serve our San Diego community.
In his spare time Joseph enjoys FileMaker software development, listening to growth mindset and real estate podcasts, and playing his PS4 with his daughter.